Ozone Leaders Make Better Leaders
In this presentation, you'll learn the five keys of Ozone Leadership, which are Protective, Selective, Corrective, Effective, and Directive. Join Orlando as he walks you through a fable applying leadership principles to a leader cited as a performance problem due to a toxic work environment. You will discuss the value of the right culture and the impact of the acid rain of negativity to poison the atmosphere and how to handle it for your teams.




Developing Stronger Leaders

Here, you'll learn the keys to become an impact player, game changer, and difference maker. This leadership training module helps you fit the role, powered by a dream, and become a student of the game while you master the fundamentals, sets higher standards, and learn to always be creative, execute with passion, and lead by example while making others better and serving them. You'll also learn to make better decisions, as featured in the book The Isle of Knowledge.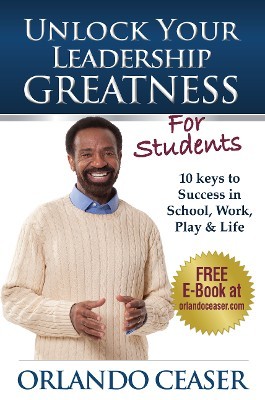 Stronger Leadership in College Students
Students will learn leadership principles in a forum adapted for their academic life, fully interactive and relevant to the course work and life after school. This presentation focuses on decision making, interviewing, diversity and inclusion, networking, motivation, creativity, emotional intelligence, influencing behavior and working in teams. They will be inspired to unlock their leadership greatness and positively impact the world.